Anxiety and Illness Behaviours Laboratory
Anxiety and Illness Behaviours Laboratory (AIBLab)
Welcome to AIBLab
The Anxiety and Illness Behaviours Laboratory (AIBLab) is part of the Department of Psychology at the University of Regina. It is run under the direction of Gordon J. G. Asmundson, Ph.D., R.D. Psych, FRSC with co-direction from R. Nicholas Carleton, Ph.D., R.D. Psych. The lab is situated on the main campus within the Centre for Kinesiology and Health Studies and has close working relationships with other local, national, and international research groups. Students working in the AIBLab come from the Clinical Psychology program in the Faculty of Arts as well as from the Faculty of Kinesiology and Health Studies at the University of Regina.
AIBLab researchers and our colleagues are currently conducting investigations designed to better understand fear of pain and movement (i.e., kinesiophobia), health anxiety, posttraumatic stress disorder, social anxiety disorder, and the associations between each of these and chronic pain and disability. This research is supported by a variety of grants from the Canadian Institutes of Health Research as well as other external funding agencies.
Participate in Research
Click here to view a list of our current ongoing studies!
Operating Mission and Philosophy
The mission of the AIBLab is to increase our understanding of the nature of anxiety and related disorders and to contribute to the development and empirical evaluation of methods for their treatment.

The AIBLab is a teaching laboratory, with an explicit focus on training advanced undergraduate, graduate, and postdoctoral trainees in the development of scientific values and skills that will allow them to pursue careers as productive and influential Canadian clinical scientists. This approach is based on the assumption that the critical examination of subject matter and utilization of empirical methods to answer questions about mental and physical health will be the most fruitful in making strides toward alleviating human suffering.

An overarching instructional aim is to help trainees at all levels become versatile and complete clinical scientists and health practitioners.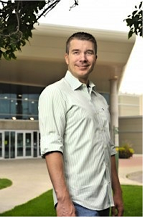 Anxiety & Illness Behaviours Lab
Email: This email address is being protected from spambots. You need JavaScript enabled to view it.
Voice: (306) 337-2473
Facsimile: (306) 337-3275
Campus Map:AIBL Location
Emergency contact numbers
In the event of an emergency or if you are experiencing significant suicidal concerns please call 911.
If you live in or near Regina you can also contact Mobile Crisis Services at 757-0127. If you live in or near Saskatoon you can contact 933-6200.